Planet Minecraft
Planet Minecraft is a minecraft community. It exists for the purpose of sharing all things Minecraft. They have skins, texture packs, mods, and more.
What is Planet Minecraft?
Planet Minecraft is essentially a player's world inside of a player's world, so to speak. Here is what I mean: It is an online digital community all about the online digital community that Minecraft itself is. And for those of you who may not be as familiar with the highly - popular Minecraft title itself, let me put it as simply as possible: Minecraft is basically a modern game, available on computer or mobile app, in which you get to create entire worlds, mods, characters and so much more….all through using creative, colorful blocks and beyond. It truly is a world in which you can get lost in for hours at a time, forgetting you're in a game.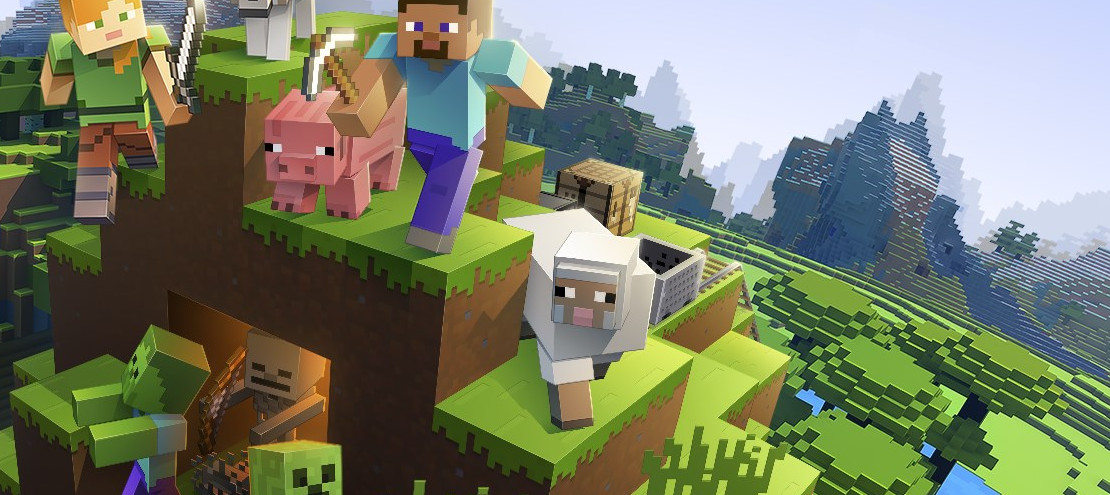 This has been many people's experience, and it has been no less than a positive one more than 90 % of the time. Minecraft is a growing trend and obsession, many new people signing up to play it online every single day. The numbers of players is credibly growing, and it must be because it delivers something that not all others can; it creates a rich and vibrant community of true followers, or "modders" as some more bluntly prefer to call them. These true enthusiasts are indeed what keeps the game going strong, the very heart and soul behind its ongoing success on such a massive scale.
The Planet Minecraft site can be found
HERE
.
And Planet Minecraft, as but one of the many communities of avid gamers that you can find online, seeks to make the game's presence further known. It offers all kinds of things on its site. And speaking of which, you might ask…..
What kinds of things do they do there on Planet Minecraft?
Great question, and I knew it was coming! (No, I'm not psychic but could tell you might be interested in finding out more already…..) Let's see closer. Shall we?
First of all, it's important to note that this website engages in multiple types of projects, their most recent being those of a roleplay map called Five Nights at Freddy's, 16 x 16 houses, theme parks, and so much more. These projects are fan - created environments by which one may enter and further play, just as if he or she were originally creating and designing, and then playing within, new buildings, cities or areas altogether…..within the game of Minecraft itself. Planet Minecraft currently holds a record of 455,508 different types of maps and projects available on its site, all at no cost to the user, of course.
And there's plenty of great content and further coverage for just about each and every single one of these, respectively. For the first one I mentioned, for instance, there's even a picture gallery that includes the very front, back and sides of the structures that have been created, allowing the site visitor to view things from multiple angles in order to better assess both the interior and exterior created. Notice the subtle, yet complex artwork and shape of design that have gone into such a quality masterpiece, for instance…..and as I mentioned, this piece is called the Five Nights at Freddy's.
Nearly 700 people have viewed it already, almost 50 being from today alone. 89 have downloaded it, 3 of them doing so earlier today. And to further add, nearly 30 have commented and 6 have already favorited; this roleplay map is nothing short of a success. And did I mention? 7 people have already given the project a "diamond recommendation" as you'll also see on the page.
What are some of the most interesting things people have posted on Planet Minecraft?
In addition to amazing maps and projects, people have also felt the liberty to freely express their thoughts and concerns, be they good or bad, and everything else in between. They have engaged in numerous types of site forums and chat rooms, both big and small, which can let them talk about everything from future game suggestions to past game achievements to current level status and more. There's truly no limits here on this, and Minecraft is a world without limits, so it all makes sense, right? The imagination, after all, has no limits.
And in fact, the central "Community Feed" is what you can't miss, and you won't…..it'll be the first thing you see when you land on the home page, and your eyes can't miss it. Here, you can ask any type of relevant question that comes to your mind, and you can expect to get the help you need within a day or less. It's quick and effective, and people have asked on all kinds of topics that relate to Minecraft, getting ideas and other feedback they had never even considered, so take advantage of that……
Also, you can find all kinds of wall posts included on the site, under the tab that conveniently says "Wall Posts". Find it on the top right of the page, regardless of the screen you're in. You can't miss it, either. And these include the more public posts made by officially registered and approved members of the site, offering images, gifs, funny backlinks and so much more.
You can also find out what servers, packs and skins are online, too, by clicking on the top page tabs that fall under these names, respectively. See those which are top - voted, recently trending by category or rank, updated, new and so much more. Explore to your heart's content.
Final thoughts on this?
And block - friendly creatives abound. Reach out to any of them online. Talk about any topic under the sun. It's a great way to get your feet wet and learn Minecraft culture…..
So whether you're a true veteran, with the scars and stripes to prove so, or you're just a first - time explorer, you may come to find what you're after….right here at Planet Minecraft. You may become a more knowledgeable Minecraft lover either way. Isn't that what it's all about? Long live the world of Minecraft! Play on…..